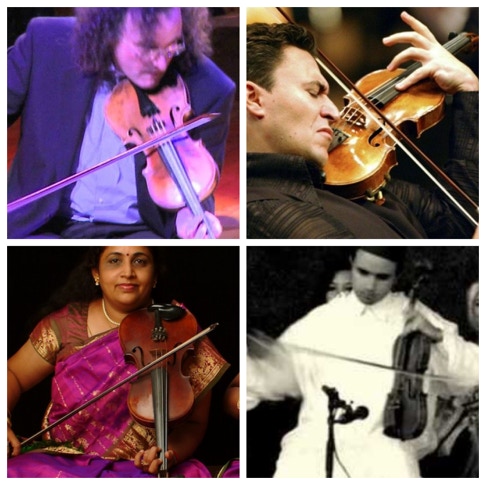 clockwise from top left: Martin Hayes, Maxim Vengerov,  Dr M. Nandini, unknown Moroccan violinist
The violin has the uncanny ability to mimic and transcend the nuances of the human voice, yet it does so wordlessly. and it can do things singers only dream of. This amazing flexibility, as well as its small size, has brought this instrument to nearly every corner of the globe.  Its now used in the traditional and classical music of countless countries and regions worldwide.
The sound of the violin can be transcendent. It's the sound of love, passion, beauty, pain, and madness- all at the same time.
Since nearly everyone in the world has some kind of idea about how a violin is supposed to sound, it's a unique tool for celebrating the world's diversity, while also showing how we are all connected.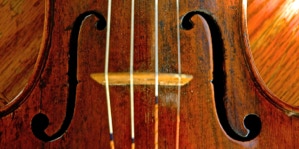 The Italianate violin is the world's most versatile and widely adopted musical instrument. Essentially unchanged since its was created by Andrea Amati in Cremona Italy in 1635, it's been integrated into the traditional and classical musical traditions of countless countries and regions worldwide. More than any other musical instrument, this curvy little box provides a unique and intimate window into the music and culture of much of the world.